Back
Success in Lima: IVU awarded e-ticketing project
Transport operator Buena Estrella orders all-round solution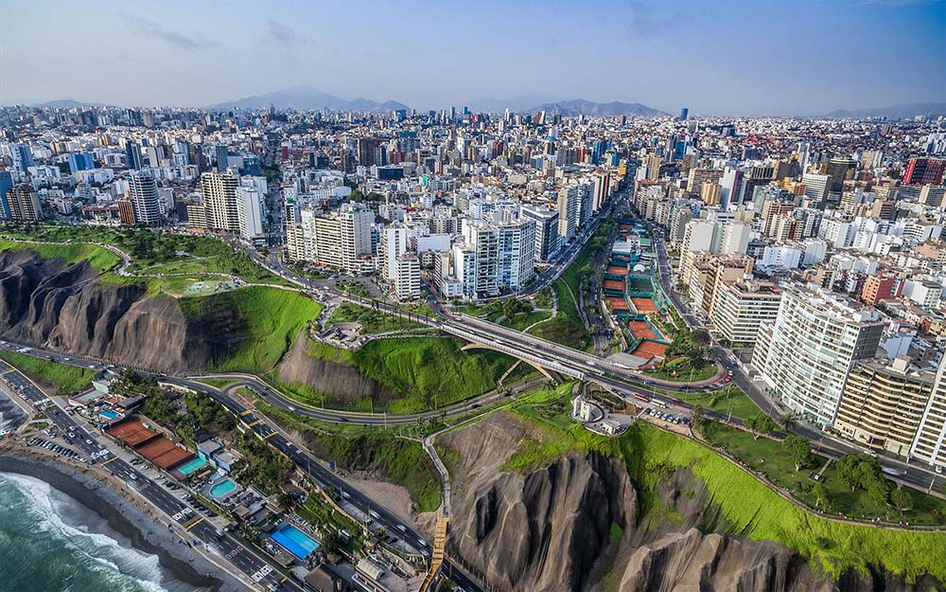 Berlin/Lima, 19 July 2017 | Bus company Buena Estrella aims to impress passengers in Lima in future with app-based modern e-ticketing and passenger information in real time. To help them achieve this, Berlin-based IVU Traffic Technologies is supplying its IVU.suite standard system for the entire workflow from planning, fleet management, ticketing and passenger information to controlling.
With around 130 buses, Buena Estrella has been delivering reliable local transport in the Peruvian capital, which is home to millions of people, for over 15 years. The fleet is set to grow to 400 vehicles by 2019. For its six routes in northern Lima, Buena Estrella has now ordered a multi-tenant, interoperable e-ticketing and fleet management system based on IVU.suite.
All of Buena Estrella's vehicles will be equipped with the IVU.ticket.box on-board computer. As well as containing all the peripheral ticketing devices and the card reader for electronic tickets, it also transfers the vehicle's position data to the IVU.fleet traffic control centre system and the IVU.realtime passenger information system. The Bus.Altoke app, which is based on the customisable IVU.realtime.app and has already been helping passengers in Lima with departure times and an active trip companion since last year, is connected to this. Finally, IVU.control is used for statistics and settlement.
The transport operator Grupo Express del Perú (GEP) has been using IVU.suite in Lima since 2015. The two companies have now formed an operational alliance to advance development of local transport in Peru. "What attracted us to the system was the outstanding collaboration between IVU and GEP," said Rufini Flores Pimentel, Managing Director of Buena Estrella. "IVU.suite meets our requirements perfectly and can be extended flexibly. Consequently, we can offer our passengers modern, secure service." The RIMAC initiative recently named GEP as the best transport operator in Lima for 2016 after it reduced accidents and traffic risks by introducing the IVU software.
"The order from GEP was our first major project in Lima in 2015. In a very short time frame, we successfully set up one of the first extensive traffic management systems there," said Dr Claudia Feix, head of the IVU branch in Latin America. "This new order from Buena Estrella reinforces our position on the Peruvian market and is a key reference for other countries in the region."
IVU Traffic Technologies has been working for over 40 years with more than 700 engineers to ensure efficient and environmentally friendly public transport. IVU.suite's integrated standard products cover all bus and rail companies' processes: from planning, dispatching and operations controls to ticketing, passenger information and the settlement of transport contracts. By working in close partnership with our customers, we lead successful and ambitious IT projects and ensure reliable mobility in the world's metropolises.
IVU. SYSTEMS FOR VIBRANT CITIES.