Back
SWEG relies on IVU.cloud for the takeover of the Stuttgart network Lot 1 Neckar Valley
Express implementation of IVU.rail in five weeks from the cloud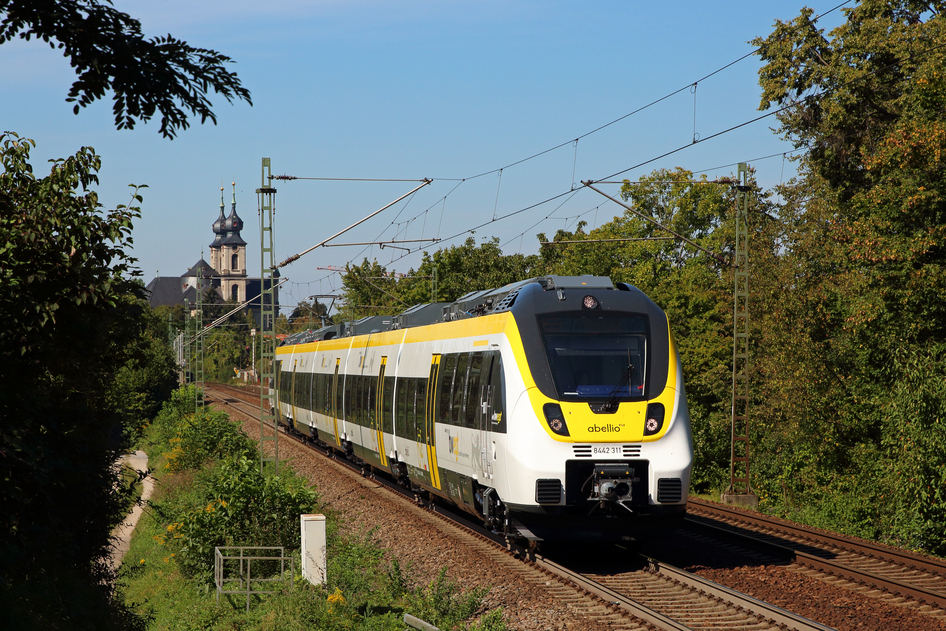 Berlin/Stuttgart, 29 March 2022 | Optimised scheduling, dispatch, and accounting from the cloud – since 12 January, SWEG schedules and dispatches its trains and personnel in the network, whose management it took over at short notice following the purchase of Abellio Rail Baden-Württemberg GmbH, using the integrated standard system IVU.rail from IVU Traffic Technologies. The Berlin-based IT specialist built the complete production environment from the IVU.cloud in five weeks.
Südwestdeutsche Landesverkehrs GmbH (SWEG) transports its customers throughout Baden-Württemberg, from the Bodensee, through the Black Forest, up to the Kraichgau. At the turn of the year 2021/2022, SWEG additionally took over the management of Stuttgart network Lot 1 Neckar Valley for at least two years, following the purchase of the bankrupt Abellio Rail Baden-Württemberg GmbH, thereby securing both the rail transit in that region and the employment of many employees.
To do this, SWEG is relying on the integrated standard system IVU.rail both for scheduling and dispatching their trains and personnel and for accounting transport services with the public transport authority. To enable SWEG's frictionless operations from the start, IVU built the complete system within a few weeks, complete with all interfaces, in the IVU.cloud. The high-performing environment is capable of even resource-intensive use cases, such as the optimisation algorithms in IVU.rail.
"Following the takeover of operations at extremely short notice from Abellio in Baden-Württemberg, we needed to quickly find a solution that could be immediately implemented in close coordination with IVU", says Tobias Harms, Chairman of the SWEG Management Board. "The fact that we were able to manage this critical task in time is due above all to the outstanding and professional support of IVU and to the high-performance IVU.cloud."
"It was only five weeks from the first tests at SWEG on 6 December until we went live on 12 January", says Oliver Grzegorski, division manager for rail at IVU Traffic Technologies. "Such a quick implementation was only possible, besides the close collaboration with SWEG, because the entire system, including the IVU.cloud, comes from one source."
IVU Traffic Technologies has been providing efficient and environmentally friendly public transport for over 45 years with more than 800 engineers. The integrated standard products of the IVU.suite map all the processes of bus and rail companies: from planning and dispatching to operations control, ticketing and passenger information, right through to the settlement of transport contracts. In close partnership with our customers, we lead demanding IT projects to success and therefore ensure reliable mobility in the metropolises of the world.
IVU. SYSTEMS FOR VIBRANT CITIES.