Back
IVU: Integrated Subscription Management for Germany's New Deutschlandticket
Frictionless sales and tamper-proof ticket inspections with the IVU.suite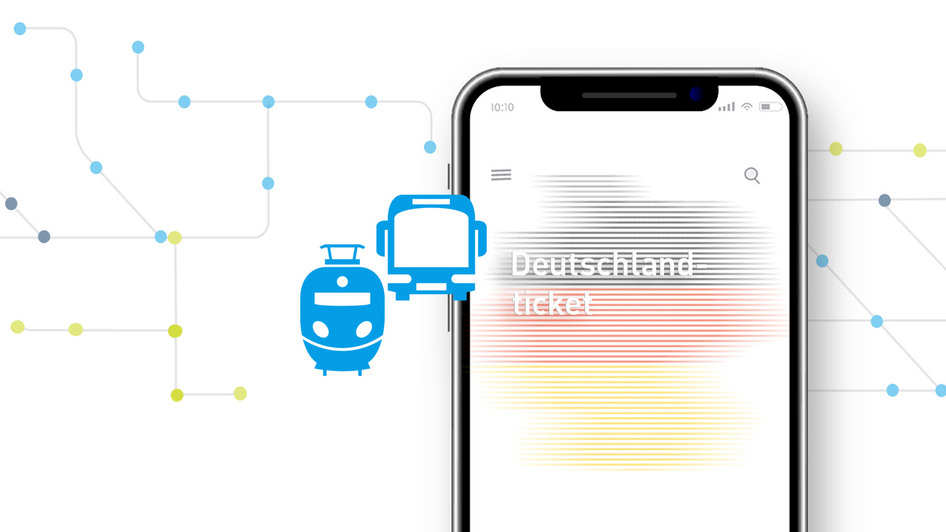 Berlin/Aachen, 21 February 2023 | A standardised complete solution for ticketing and sales: the Berlin IT specialist IVU Traffic Technologies is now offering an integrated subscription solution that makes it possible to sell, inspect, and manage the new Deutschlandticket in just one system right from the start.
Public transport must be as accessible, comfortable, and safe as possible in order to convince as many people as possible of its benefits. Germany's Deutschlandticket, which will be introduced on 1 May 2023, offers a great opportunity to achieve this by enabling simpler, cheaper, and more flexible mobility throughout the whole country, and will hopefully attract many new passengers to buses and trains.
To ensure that the Deutschlandticket can be sold through all sales channels and inspected in a secure, tamper-proof manner right from the start, IVU is now offering a subscription solution that is integrated into the IVU.suite. The system, which is compatible with Motics, VDV-KA and UIC barcodes, supports chip cards and online tickets sent via email, as well as supporting ticket display and sales in integrated app solutions. This allows all tickets to be inspected across different companies, while the transport operators remain the local contact partner on site. This ensures regular income and strengthens customer loyalty.
"The integrated subscription management of the Deutschlandticket takes place centrally in our system, while passengers can manage their subscriptions independently via the web portal – so all parties benefit from our solution," said Dr. Falko Hagebölling, Head of Development Operations at IVU Traffic Technologies. "We are very proud to be able to support our customers with our expertise in this equally challenging and important step for public transport in Germany."
On 28 February 2023, IVU will host a free live webinar (in German) from 10.00 to 11.00 a.m. to provide information on the key new features relating to the Deutschlandticket and to answer any questions on the subject.
IVU Traffic Technologies has been providing efficient and environmentally friendly public transport for over 45 years with more than 800 engineers. The integrated standard products of the IVU.suite map all the processes of bus and rail companies: from planning and dispatching to operations control, ticketing and passenger information, right through to the settlement of transport contracts. In close partnership with our customers, we lead demanding IT projects to success and therefore ensure reliable mobility in the metropolises of the world.
IVU. SYSTEMS FOR VIBRANT CITIES.